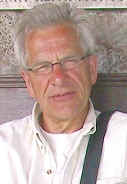 Flemming Aalund, Ph.D
Tegnestuen Raadvad arkitekter MAA
Borgevej 37 . 2800 Kongens Lyngby
Tel.: (+45) 45 80 63 90 .
Mobile.:(+45) 40 32 23 90 .
E-mail: aalund@alund.dk
website: www.tegnestuen-raadvad.dk
Civil status: :Danish citizenship. Married to Beate Knuth Federspiel, conservator, Associated professor at the Royal Academy of Fine Arts, School of Conservation; two children: Esben (b. 1996) and Cecilie (b. 1990).
Professional training and qualifications:

1966 – 1969
Teachers Training College, Emdrupborg Statsseminarium, Copenhagen. Teachers Training Diploma (1969).
1969 – 1976
Royal Academy of Fine Arts, School of Architecture, Department of Restoration, Copenhagen. M.A. in Architecture (1976).
1979
Course on Treatment and Conservation of Stone, Venice; ICCROM, International Centre for the Preservation and Restoration of Cultural property.
1981
Course on Conservation of Historic Structures, Institute of Advanced Architectural Studies, York University.
1992
Ph.D, Royal Academy of Fine Arts, School of Architecture, Copenhagen.

Professional registration and committee Work:

 1976 –
Member of the Federation of Danish Architects (MAA).
 1982 – 2015
Member of the Association of Danish Consulting Architects.
1995 – 2009
Executive member of the Danish National ICOMOS Committee (The International Council on Monuments and Sites)
 1995 –
Member of ICOMOS DK and ICOMOS International Scientific Committee on Cultural Tourism.
1998 – 2006
Member of the Advisory Board on the Cultural Environment, Copenhagen County.

Professional experience:

1974 – 1976
Student participation in bilateral Danish-Egyptian programme for restoration of historic buildings and monuments in the Gamaliyya District of Old Cairo, Egypt.
1977 – 1978
Associate expert, UNESCO, United Nations Educational, Scientific and Cultural Organisation; programme for the preservation of historic monuments and sites in the Herat Province, Afghanistan.
1978 – 1979
Architect, employed at the office of professor Vilhelm Wohlert, Copenhagen.
1980 – 1981
Associate expert, UNCHS-Habitat, United Nations Centre for Human Settlements , lecturing at Ardhi Institute, Dar es Salaam, Tanzania.
1981 – 1982
Preservation planning advisor on integrated preservation and development planning of the Stone Town, Zanzibar, Tanzania; UNCHS-Habitat.
1981 – 1982
Lecturer, Oslo School of Architecture, conducting study project for rehabilitation and urban renewal, Zanzibar Old Stone Town, Tanzania, with financial support by NORAD.
1982 –
Established private consulting office in Copenhagen. The office is specialised in cultural heritage preservation, restoration of historic buildings and archaeological sites conservation and management, planning for cultural tourism, community development and projects related to integrated urban development planning. The office acts in a consulting capacity to the National Cultural Heritage Agency and to the Royal Palaces and Properties Agency.
International references: UNESCO, ICOMOS, ICCROM, UNCHS – Habitat, NORAD, SIDA, DANIDA and the World Bank.

International Design Competitions:

1987
Protective building for the ruin of Hamar Cathedral, Norway.
1988
Library building, Tønsberg, Norway, including plans for the protection and presentation of Medieval ruins.
1991
Restoration and organization of museum in Archbishop's Palace, Trondheim, Norway.
1996
Member of the jury for the international architect competition for a new Museum for Aquarelle Painting, Bohuslen, Sweden.
1999
3rd prize in pre-qualified international architect competition 'Shelters for five churches in Lalibela, Ethiopia' (financed by EU/European Development Fund).
2003
Member of international jury for the Athens Ephemeral Structures International Architectural Competition, Greece, as representative of IUA, the International Union of Architects.

Teaching experience:

1980 – 1981
Lecturer, School of Architecture (Ardhi), Dar-es Salaam, Tanzania .
1982
Lecturer, School of Architecture, Oslo, Norway .
1983 – 1985
Lecturer, Royal Academy of Fine Arts, School of Architecture, Department of Restoration and the Foreign Students Department, Copenhagen (part-time).
1986
The International Centre for the Study of Cultural Property (ICCROM), Rome, Italy.
1992/ 2010
Lecturing at The Copenhagen University Extension ('Folkeuniversitet').
2003
Lecturing, Raymond Lemaire International Centre for Conservation, University Leuven, Belgium.
2004 – 2009
Lecturing at the Advanced International Training Programme on Conservation and Management of Historic Buildings, Lund Technical University, Sweden.
2004 – 2011
 Lecturing at the School of Conservation, Copenhagen, on management principles and practise of Danish World Heritage Sites
2008
Lecturing on Management of Cultural Heritage Sites in Kosovo, Cultural Heritage without Borders (CHwB)
2010 – 2014
Lecturing on Architectural conservation and transformation; Chalmers Tekniska Högskola, Göteborg, Sweden.
2011
Participation in United Nations Institute for Training and Research (UNITAR) Series on the Management and Conservation of World Heritage Sites, Seventh Session, Hiroshima, Japan .