Serampore is a former Danish trading post at the Hoogly River near Kolkata, India, dating from 1755 to 1845. Identification and survey of the Indo-Danish heritage values was carried out in 2008-09. Subsequently, the Serampore Initiative of the National Museum of Denmark was initiated in 2012 with finnacial support bythe Realdania Foundation and the Danish Ministry of Culture.
Actual restoration of selected buildings and upgrading of urban spaces started in 2012, and the work is scheduled for completion by end of 2019.Tegnestuen Raadvad has acted as client advisor, while the work on site has been directed by architects Manish Chakraborti, Gopa Sen and Ashish Acharjee.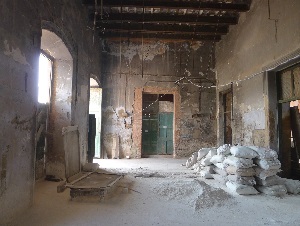 The former Danish Government House is currently under restoration , the photo shows the actual condition in 2009.
The drawing of the main facade shows the same facade as it will appear after restoration.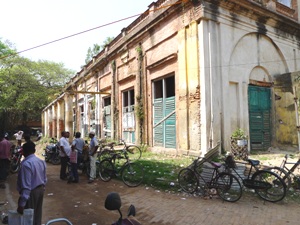 The south part of the building is added sometime in the late 19th century by British to serve as lawcourts. The Photo shows the actual condition in 2009 before start of the restoration.
The drawing below shows the elevation of the same facade after completion of the restoration.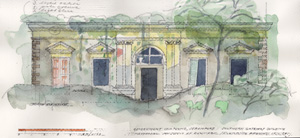 The illustation to the right show the elevation of the north facade of the South Gate to the former Danish Government Compound before and after restoration
Restoration is scheduled for completion in 2015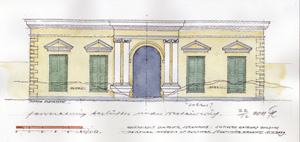 The drawing below is illustrating the south facade of the same gateway facing on to the street after completion of the restoration.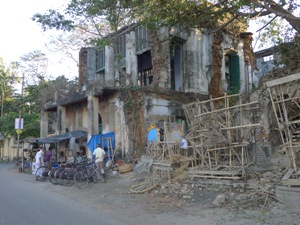 The former Denmark Tavern and Hotel is currently in complete ruin. Restoration is planned to start in 2015. The drawing shows the anticipated appearance of the main facade facing on to the Hooghly River after restoration.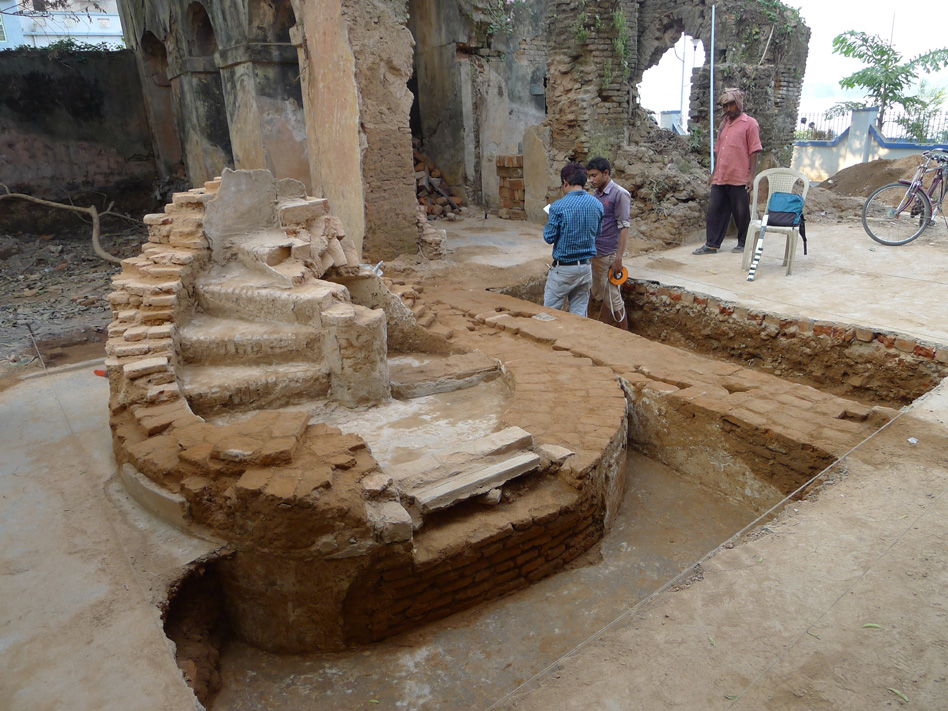 Removal of debris from the ruined building started in November 2015 providing a more accurate impression of the lay out and architectural details of the original building. The work is carried out by Mascon as the main contractor and restoration architect Manish Chakraborti in charge of the project design and implementation.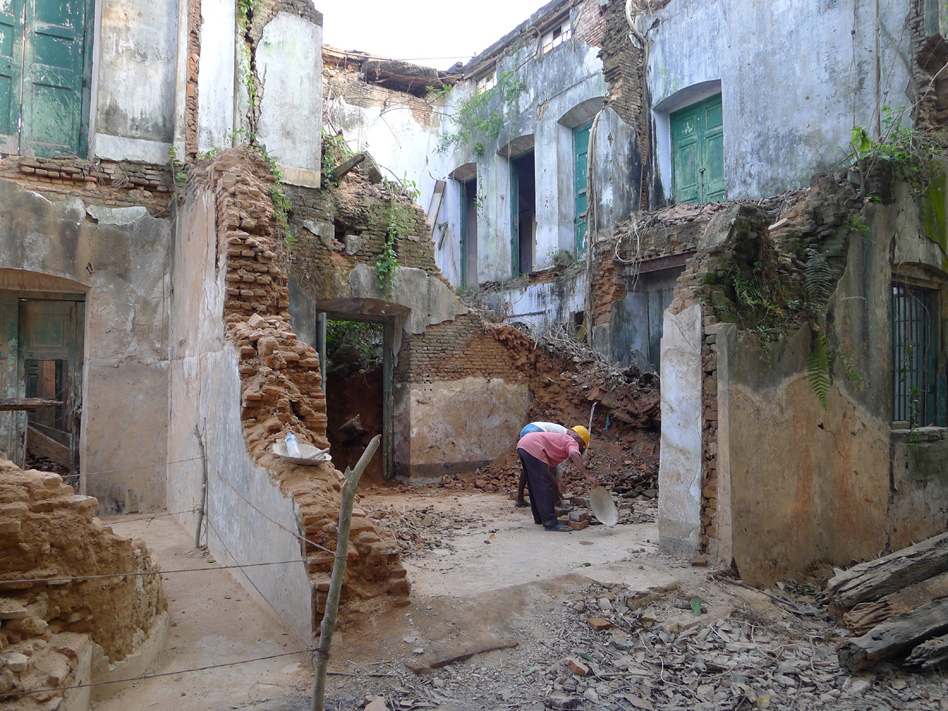 After clearance of the debris the building archaeological investigations have revealed the foundations of the original "pepper pot" staircase and the original flooring situated about half meter below the present floor level.